Luke Donald, PGA Tour Champion & Florida resident.
I have known and worked with Phil during all my years as a PGA Tour Professional, in fact going back to my time as a player and student at Northwestern University. He is someone who is easy to work with, and will go that extra mile to take care of your needs.
I have always been satisfied with our business relationship, and I am proud to be able to call Phil a friend.

Luke & Diane Donald
PGA Tour Champion and Florida resident.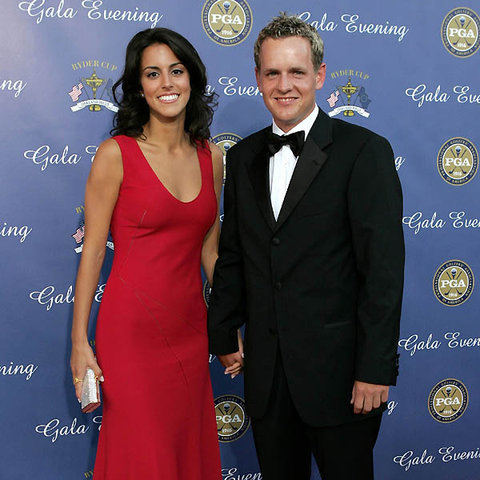 ---
Kevin Ingwerson & Jennifer Wesely
We were recommended to Phil by a friend and had been looking at homes to purchase for a couple of weeks. He contacted one of his clients who were thinking of putting their home on the market. They agreed to show us the house and it had all the features we had been looking for.
Phil worked with us and the sellers to negotiate a price that was agreeable. He helped us with inspections and obtaining finance, and made all the contracts and documents easy to complete. His Transaction Coordinator, Julie helped us with the homeowners association, utilities and closing arrangements etc.

We would recommend Phil Robinson ("Our Realtor") to anyone who is looking at real estate in Florida.


Thanks Phil........Kevin & Jennifer.
---
Rachael Sanchez, Lieutenant US Navy


I recently bought my first home in Jacksonville,Florida. It was hard for me as I had never done it before. I am glad that Phil Robinson and Keller Williams were there to help me as the process was difficult and long.
Phil showed me many homes until I found the right one. He helped me with the finance and contracts, and even walked me through the closing process.
I will definitely recommend Phil to anyone I know that has real estate needs.
Rachael Sanchez, Lieutenant US Navy
---
Ann & Brian Dublirer
Phil,
I just wanted to say that it was great working with you and to thank you for being not only a great Realtor, but a great psychiatrist too.
We are all very happy with Kingfish Ave and you were very instrumental in keeping me involved in the buying process after the other house failed inspection. I was ready to give up but you saw the right house for us and kept us going.
I know I called lots and worried lots, and thank you for always responding promptly. You made long-distance real estate as easy as possible.
Thanks for taking us all on "Mr Robinson's Magical Mystery Tour".

Warm regards.

Ann & Brian Dublirer.